Our services
Our technicians provide a broad range of testing, commissioning and maintenance services of EHV, HV, MV and LV primary and secondary equipment across all industries using Omicron test equipment, with capability to co-ordinate commissioning teams over multiple sites, and ensure the successful management of projects, to completion, on time and with safety paramount throughout the process.
Just some of our services include the testing and commissioning of:
Protection relays:




Electromechanical and Numerical




relay testing of many




different types and makes

Current transformers

Voltage transformers

HV/MV/LV switchboards

Secondary systems

Busbar configurations

Surge arrestors

Hi-potential testing
Statistical and Tarif Metering

Isolators / Disconnectors

Earth switches / Fault throwers

Static var compensation

Fault recorders

Capacitor / Reactor banks

415V AC distribution /




Changeover schemes

Motor protection

SCADA implementation and




control systems
HV cables

Earth grid testing

Power generators

Circuit breakers

Reclosers

Earth compensator

VLF testing

Power transformers

FAT Testing

61850 controlled
protection schemes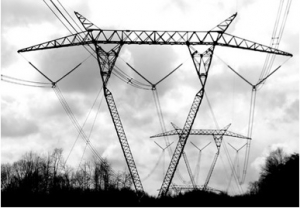 Test Equipment Rental
We can provide the best quality equipment maintained to the highest possible standards, all calibrated to NATA traceable laboratories.
Test Equipment
Just some of the equipment we have available to hire, please contact us for all your test equipment needs.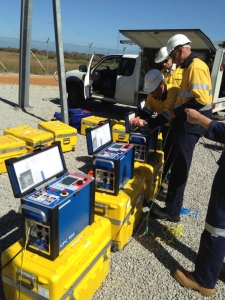 Competencies
Quality control
Tech West Power are capable of providing services at various stages of a project. We implement quality control factory acceptance testing (FAT). We determine that all primary plant and secondary systems are free from defects caused from transportation to site. We specialise in pre-commissioning testing of primary and secondary plant using Omicron test equipment. We work with the client to ensure commissioning of plant is done in a safe and efficient manner. Detailed test reports are provided to clients as requested. Identifying power 'OEM' defects, and resolving problems are also a key aspect of our service offering. We also perform preventative maintenance to cut down the risk of equipment failure.
Expertise
"We know high voltage systems" – It's simple in tone and intent, conveying the confidence that comes with experience and knowledge that we can deliver. All technicians are highly experienced in generation, transmission and distribution fields of power system protection: collectively our technicians have 60 years of experience in the electrical Industry. To expand our service offering we can also offer innovative and effective solutions with regards to the commissioning of larger projects; plus we have the capability to manage the hire of high spec testing equipment to the power industry.
Service
Providing a reliable service is at the core of our business strategy. Our technicians work in collaboration with clients to develop ongoing, mutually beneficial relationships to ensure projects are delivered within the required time frame and scope. Trust is created through our knowledge and experience of power systems, and further value added by being accessible, personable and committed to delivering quality service.
Safety
Tech West Power's mission is to make safety a way of life in the workplace. Working together with our clients is paramount in our endeavour to ensure the highest level of safety before, during and after the commissioning of high voltage plant. We remain ever vigilant at all times to ensure that safety is our primary focus.